About Us
Welcome To Ecological Tours & Services!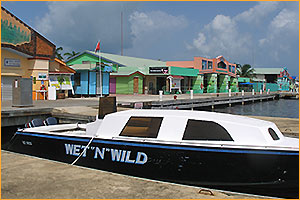 We are your choice for independent shore excursions and adventure vacations in Belize.
We have been in operation since 1998, leading and guiding thousands of adventure tours throughout Belize.
Our guides are all trained and licensed by the Belize Tourism Board and our
operation has been accredited by the Caribbean Tourism Organization (CTO).
We invite you to come and enjoy the very best of the natural wonders of our beautiful country and maximize your adventure, from the comfort of our selected hotels/resorts that will suit your budget.
Cruise visitors, our cruise excursions department has customized tours to suit your ship's time in port. We depart and return directly to the pick up and drop off location of your ship's tender.
We are conveniently located at the Tourism Village/ Cruise Port in Belize City.
Avoid the crowds and explore Belize with Ecological Tours & Services!